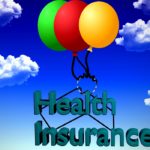 Health Insurance Policies due to the multiple benefits it provides have become very integral for individuals and family alike to tackle any health contingencies. As the awareness about the health insurance and its benefits increases, people are getting more and more aware of the need for medical safety.
Health insurance policies offer peace of mind to tackle medical cost and treatment cost, thus safeguarding your future from any unwanted medical expenditures. Medical expenses touch sky high for a treatment of some diseases. If you are from a middle class or lower income group, these costs can be horrifying and life-changing as well.
In any case, be it lower income, middle class or high-level groups, these insurance policies are critical. Everyone, at any point in time, may fall sick or meet with some accident or can get some serious disease. Let look at some benefits of a health insurance.
Payment of all medical bills
If you have a health insurance, then you can be sure that all the medical ailments as per the policy would be taken care of by the insurance company. The hospitalization expenses, medicines, and any other treatments or surgeries would also be included in the plan.
Death benefits
Mostly, all the companies provide death benefits in case of early death within the policy period. In a case of sudden death of the insured or any of the dependents, the insurance company is bound to pay a certain amount as compensation.
Dependents medical expenses covered
By taking an insurance coverage, not only you but also your dependents can be included. Children below a certain age limit, spouse, parents or any other dependents can be involved in the policy form itself. So, the insurance company would take care of the medical expenses of yourself or any other dependent who is sick.
Preexisting diseases treated
Individual insurance companies have separate policies wherein your pre-existing conditions can also be covered.
Choose or design your policy
Insu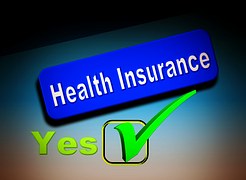 rance companies would have an array of different health insurance plans to offer. You can sit with the insurance agent and discuss with him. After that, you would be able to figure out the best plan and premium amount for your medical insurance policy. This flexibility adds more demand for the health-insurance policies.
Tax benefits
Lastly, the most significant advantage which you can avail by taking up health insurance policies, other than medical expenses coverage, would be the tax benefits. You can be exempted from tax deductions up to a certain percentage by taking up such policies.